Adventist Lodge
Blantyre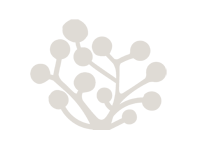 +265 888 309 056
+265 1 980 911
+265 999 343 041
P.O. Box 951, Blantyre
www.
About Blantyre Adventist Lodge
Blantyre Adventist Lodge is a charming and welcoming accommodation option situated in the city of Blantyre, Malawi. As a lodge affiliated with the Adventist Church, it offers a peaceful and serene environment for guests seeking a tranquil retreat.

The lodge provides comfortable and well-appointed rooms that are designed to cater to the needs of both individual travelers and families. Each room is tastefully decorated and equipped with essential amenities to ensure a pleasant stay. Guests can expect comfortable beds, private bathrooms, and other conveniences that make their visit enjoyable.

Blantyre Adventist Lodge also prides itself on its warm and attentive service. The staff members are known for their friendliness and willingness to go the extra mile to assist guests and make them feel at home. Their commitment to hospitality contributes to the lodge's welcoming atmosphere.

While the lodge may not offer extensive on-site facilities, it often provides common areas where guests can relax, socialize, or engage in quiet activities. These spaces may include gardens, seating areas, or cozy lounges that encourage a sense of community among guests.

In addition to its comfortable accommodations, Blantyre Adventist Lodge often offers wholesome dining options that align with the Adventist dietary principles. Guests can expect nutritious meals prepared with care, reflecting the lodge's commitment to promoting overall well-being.

The lodge's location in Blantyre provides easy access to nearby attractions, shopping centers, and cultural sites. Guests can explore the vibrant city, visit local markets, or immerse themselves in the rich history and culture of Malawi. The lodge's staff are usually knowledgeable about the area and can provide recommendations for places to visit or activities to enjoy.

For guests seeking a place of serenity and spiritual respite, Blantyre Adventist Lodge often offers a chapel or prayer room where visitors can engage in quiet reflection or worship according to their faith. This aspect makes the lodge particularly appealing to those seeking a holistic experience during their stay.

Blantyre Adventist Lodge aims to provide a comfortable and peaceful environment for guests, creating an atmosphere conducive to rest, relaxation, and spiritual renewal. Whether you are visiting Blantyre for business or leisure, the lodge offers a unique experience that combines comfortable accommodations with a focus on well-being and a sense of community.

Please note that specific details about the lodge's amenities and services may vary, so it is advisable to check their website or contact them directly for the most up-to-date information.
.